Aaron Jones Clear #1 RB
Jul 17 12:16 PM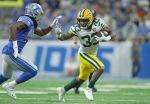 Green Bay Packers beat writer Ryan Wood states that Aaron Jones was the team's clear #1 RB this spring. "That's how it's gonna be this fall," Wood says. "If he stays healthy, he's gonna have a big year."

---
Saquon Led NFL With 12 Rushes Of At Least 25 Yards
Jul 17 10:39 AM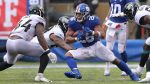 Giants RB Saquon Barkley led all NFL RB's with 12 rushes of at least 25 yards in 2018. Dude is electric. We shall see whether his offense, QB, or O-line hold him back in 2018, or if he repeats, or even builds on, 2018.

---
Curtis Samuel WR 26
Jul 15 4:29 PM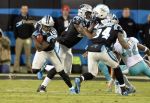 From week 6 on last season, Panthers WR Curtis Samuel was WR 26.

---
Mitch Trubisky Best 3 Game Stretch EVER
Jul 13 10:27 PM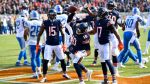 Bears QB Mitch Trubisky has the best 3 game stretch in fantasy football league history! Occurred last year, in 2018.

---
Chris Herndon Out Until Week 6
Jul 13 11:38 AM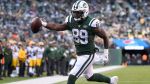 A little late on this, but want to get it to you in case you weren't aware, but Jets TE Chris Herndon was suspended the first 4 games of the season, and with their early BYE week, that means he's not even eligible to play until week 6.

---
DeVante Parker Standing Out
Jul 12 12:19 PM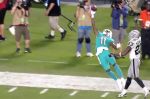 The Miami Dolphins WR DeVante Parker has amassed 60 yards in 60% of his starts. Since he has come into the NFL only roughly 15 other players can make that same claim.

---
Ryan Fitzpatrick BALLIN'
Jul 12 12:10 PM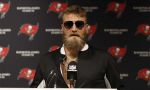 The Miami Dolphins QB Ryan Fitzpatrick played 28 quarters last year. If you prorated that to a 16 game season, he would have amassed 5408 yards & 39 TD's. That's not including an additional 347 rushing yards & 4 1/2 rushing TD's.

---
Matt Ryan #2 in 2 of the last 3 years
Jul 12 11:55 AM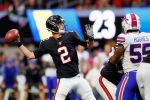 The Atlanta Falcons QB Matt Ryan has finished the number 2 QB in fantasy football in 2 of the last 3 seasons.

---
New England Patriots 38 rushing attempts a game
Jul 11 9:13 AM
The Patriots averaged 38 rushes a game in the playoffs. Funny & ironic given that teams that currently want to put an emphasis on running the ball are often trashed as being antiquated, yet sir Bill Belichick employed this exact strategy to yet another Super Bowl title.
---
Reid: Damien Williams to be full-time starter
Jul 10 11:10 AM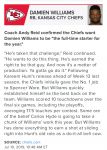 Reid: Damien Williams to be full-time starter.
---
Kenyan Drake And Nick Chubb A Cut Above
Jul 09 11:34 AM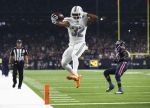 Miami Dolphins RB Kenyan Drake was tied for first with Cleveland Browns RB Nick Chubb with 3.7 yards per attempt AFTER a first contact that occurred at or behind the line or scrimmage. This involved 54 #NFL RB's with at least 100 carries since 2016.

---
Giorgio Tavecchio
Jul 08 11:39 AM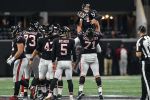 The Atlanta Falcons play 12 of 16 games this year in a dome stadium. Potential great news for the Falcons offense & Matt Ryan, but don't sleep on Giorgio Tavecchio as former falcons kicker Matt Bryant used to be a top 5 fantasy kicker yearly!

---
Who led the NFL with 45 missed tackles as a rusher?
Jul 05 3:45 PM
Which player forced an NFL high 45 missed tackles as a runner in 2018? It was actually a 3 way tie between Derrick Henry, Adrian Peterson, and Chris Carson.

---
Todd Gurley's Role Limited
Jul 04 4:20 PM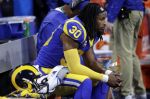 In 2018 Rams RB Todd Gurley only eclipsed 16 rushes once in his final 9 games (including the playoffs).

---
Sammy Watkins Less Injury Prone than Odell??
Jul 04 4:03 PM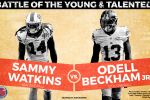 This one's a little bit surprising but Cleveland Browns WR Odell Beckham has actually missed more games in his NFL career than The Kansas City Chiefs WR Sammy Watkins, both drafted in 2014.

---
Lamar With Amazing Red Zone Rushing Stats
Jul 04 2:20 PM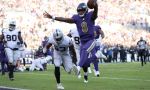 Baltimore Ravens QB Lamar Jackson led the NFL in red zone rushes, YET, he only started half of the Ravens games last year.

---
Odell Beckham To Shine??
Jul 04 11:51 AM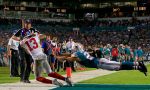 Fascinating stats which build a huge case for Odell Beckham Jr of the Cleveland Browns this year - a league low 50% of Odell's targets were on target last year. Conversely, Baker Mayfield had the 4th highest rate of on-target passes from week 9 on.

---
Jimmy G Being Underrated?
Jul 02 3:05 PM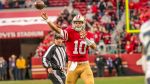 If you combine the San Francisco 49ers QB's fantasy points in 2018, they would have finished QB11. Yet, Jimmy Garoppolo is currently QB 22 on the FantasyPros expert consensus rankings.

---
Michael Thomas Most Efficient WR Ever
Jul 02 2:54 PM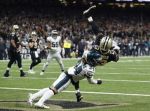 Saints WR Michael Thomas had an 85% catch rate in 2018, which made him the most efficient WR in NFL history, covering 949 instances of WR's having at least 100 targets.

---
113 receptions, 1677 yards, & 8 TD's
Jun 27 10:06 AM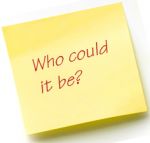 Which player's 2018 stats are these?
113 receptions, 1677 yards, & 8 TD's.
*** Julio Jones ***
8 TD's.
Not 2.
Not 3.
8 TD's. Julio Jones does score TD's.
---
| | |
| --- | --- |
| Total 110 posts | Page of 6 Prev | Next |